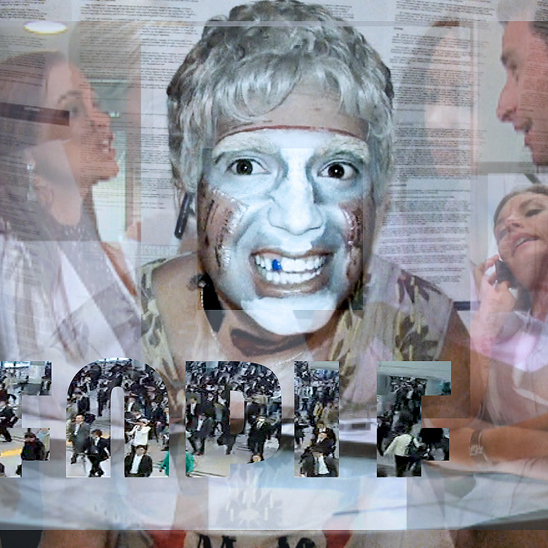 Brescia
Spazio Contemporanea
Collect the WWWorld. The Artist as Archivist in the Internet Age
24 settembre – 15 ottobre 2011

www.linkartcenter.eu
Alterazioni Video (IT), Kari Altmann (US), Cory Arcangel (US), Gazira Babeli (IT), Kevin Bewersdorf (US), Luca Bolognesi (IT), Natalie Bookchin (US), Petra Cortright (US), Aleksandra Domanovic (DE), Harm van den Dorpel (NL), Constant Dullaart (NL), Hans-Peter Feldmann (DE), Elisa Giardina Papa (IT), Travis Hallenbeck (US), Jodi (NL), Oliver Laric (DE), Olia Lialina & Dragan Espenshied (DE), Guthrie Lonergan (US), Eva and Franco Mattes (IT), Seth Price (US), Jon Rafman (US), Claudia Rossini (IT), Evan Roth (US), Travess Smalley (US), Ryan Trecartin (US).
In occasione della Settimana dell'Arte a Brescia (24 settembre – 1 ottobre 2011), il LINK Center for the Arts of the Information Age presenta la mostra collettiva Collect the WWWorld. The Artist as Archivist in the Internet Age, a cura di Domenico Quaranta. L'evento raccoglie ben 26 artisti da tutto il mondo, si protrarrà fino al 15 ottobre 2011 e sarà accompagnato da un fitto calendario di eventi collaterali: presentazioni, conferenze e workshop.

L'ultimo decennio ha visto una crescita vertiginosa nella produzione e distribuzione di immagini. La diffusione di mezzi di produzione a basso costo ha portato all'esplosione della produzione amatoriale, e la rete ha consentito a tutta questa produzione, fino a poco tempo fa confinata nel privato, di accedere al livello della distribuzione. Che impatto ha sull'arte e sulla figura dell'artista – un tempo unico depositario del gesto creativo – questa evoluzione dei mezzi di produzione e di distribuzione? Che tipo di dialogo si instaura tra pratiche amatoriali e linguaggi codificati? Collect the WWWorld. The Artist as Archivist in the Internet Age intende mostrare come la generazione di Internet stia dando nuovo slancio a una pratica artistica inaugurata negli anni Sessanta dall'arte concettuale, e sviluppatasi nei decenni successivi nelle forme dell'appropriazione e della postproduzione: quella che vede l'artista esplorare, raccogliere, archiviare, manipolare e riutilizzare grandi quantità di materiale visivo prelevato dalla cultura popolare e dal mondo della comunicazione. Collect the WWWorld è un tentativo di rendere conto di come l'arte si relazioni alla società dell'informazione.
La mostra sarà accompagnata dalla pubblicazione un catalogo, con saggi di Josephine Bosma, Gene McHugh, Joanne McNeil e Domenico Quaranta e schede di tutti gli artisti. Il catalogo (160 pagine a colori) potrà essere consultato e acquistato in mostra, ma è già disponibile per l'acquisto e il download gratuito sul sito del LINK Center: una scelta di apertura in linea con gli ideali di accessibilità e di libera circolazione della conoscenza del centro.
Insieme al catalogo, il LINK Center pubblica anche, con la stessa soluzione editoriale, il libro Post Internet, del critico americano Gene McHugh. Il volume raccoglie una selezione, curata dall'autore, degli articoli pubblicati sul sito omonimo, sviluppato tra dicembre 2009 e settembre 2010 e supportato dall'Arts Writers Grant Program di Creative Capital | Andy Warhol Foundation: una esplorazione a trecentosessanta gradi dell'arte contemporanea dell'era di Internet, nel suo riconoscere la presenza e l'impatto di un mezzo di distribuzione e disseminazione che sta avendo, sulla pratica artistica, conseguenze senza precedenti.