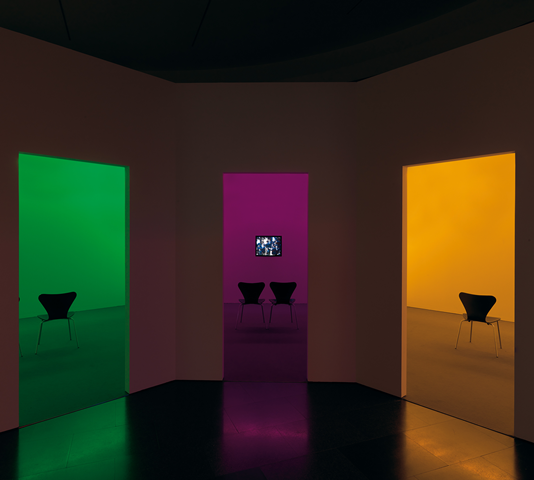 Paris
Jeu de Paume

Antoni Muntadas
Entre / Between
from 16 October 2012 until 20 January 2013
Jeu de Paume organizes a major exhibition by the internationally recognized artist Antoni Muntadas (Barcelona, 1942), one of the early practitioners of conceptual and media art.
The show will survey Muntadas' prolific career, from the seventies to present days. His art practice spans four decades, in which he has utilized actions, video, photography, multi-media installations, publications, public art, the internet, radio and other media to address key political and social issues of our time. Incorporating in-depth research and astute readings of cultural situations, his incisive works have addressed ideas such as the relationship between public and private, the flows of information along the media landscape, and the inherent power of architecture and other social frameworks.
From the early works of the 1970s that utilized the subsenses, to his 1981 manifesto demanding that audiences consider "What are we looking at?," to his ongoing series On Translation that wrestles with cultural interpretation, Muntadas has created a vast body of work that frames a discourse on the visible and invisible systems of power in a society dominated by the spectacles of mass media, hyper consumption and ever-advancing technologies.