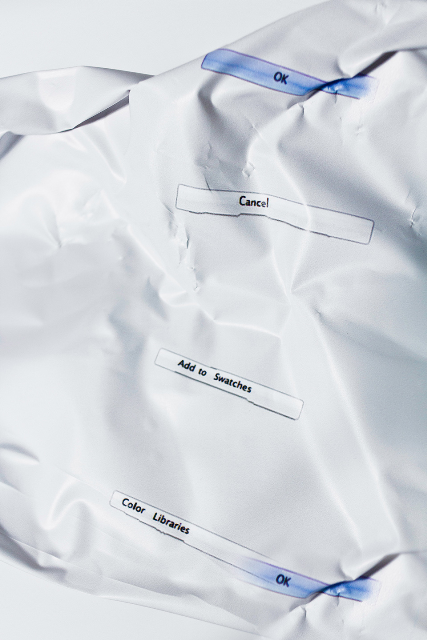 Milano
Istituto Svizzero
Nothing to see here...
La cultura visiva al tempo di Internet
30 maggio - 12 luglio 2013



Nothing to see here... è una mostra in due parti e una discussione sull'arte e la cultura visiva al tempo di Internet, a cura di Valentina Tanni e Domenico Quaranta.
L'iniziativa si configura come un momento di riflessione sullo statuto delle immagini nella società contemporanea. La diffusione globale dei computer e di Internet, che ha fornito a un grandissimo numero di utenti l'accesso agli strumenti di produzione e di distribuzione delle immagini, ha innescato una vera e propria esplosione della creatività a tutti i livelli. Ne risulta un universo visivo multiforme e indefinito - fatto di prodotti culturali amatoriali, irregolari, creazioni anonime e collettive, memes e video virali - che spesso sembra evocare e riproporre linguaggi e pratiche riconducibili alle avanguardie artistiche, storiche e recenti. Nothing to see here vuole offrire una panoramica su questo movimento disomogeneo e vitale, che avviene fuori dai circuiti istituzionali e sta lentamente dando forma a una nuova cultura, che mette radicalmente in discussione il modello professionistico nel settore delle arti e ci costringere a ripensare l'attività creativa tutta e il suo ruolo nella società.
L'argomento è affrontato presentando sia i prodotti della cultura amatoriale che quelli degli artisti che si confrontano attivamente con questo nuovo scenario.
Nell'allestimento attuale della mostra, che include un grande wall di immagini provenienti dal web (circa un migliaio) e due selezioni di video, gli artisti Adam Cruces ed Enrico Boccioletti innesteranno il loro lavoro recente, in un dialogo costante con il contesto e tra loro. I due artisti fanno uso della rete come principale piattaforma di distribuzione, e si confrontano spesso con il concetto di default - ovvero l'utilizzo elementare di procedure e forme standard, comune a molta creatività amatoriale in rete.
Adam Cruces presenta calchi in plastica nera e bianca di oggetti comuni, solitamente destinati a una singola funzione - tazze, coltelli e cavatappi - in una rarefazione estrema del linguaggio che fa da contraltare all'eccesso rumoroso della cultura visiva di Internet.
Enrico Boccioletti invece ha selezionato opere appartenenti a ricerche diverse: immagini che rielaborano elementi standard dell'interfaccia (Retina® Sculpture, 2012-2013), che fanno un uso improprio di semplici strumenti di postproduzione (Content Aware, 2011-in progress) o che mimano i meccanismi di produzione delle immagini virali per favorirne la circolazione tra il pubblico accidentale della rete.