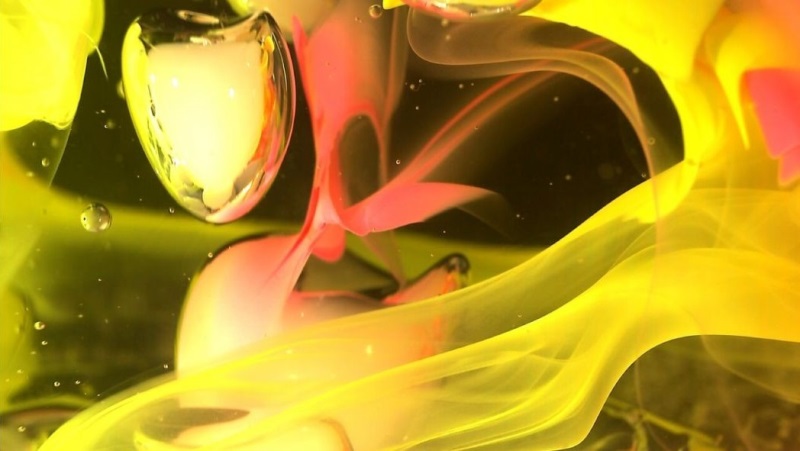 Transforming the gallery space into a screenic environment, Genesis features a new series of video projections by the artist that envelope the viewer in its sensual exploration of materials and temporality.
Inspired by Rimpa, one of the major historical schools in Japanese painting with its 400-year legacy, Naoko Tosa plays with Zen concepts of chance through her use of Japanese colour inks such as gold, red, black, green, yellow, pink, and blue to generate solemn forms in water, the origin of all life. While Tosa's previous works focused on the notion of creative destruction, Genesis marks a shift in her strategy of representation and hones in on the moment of creation itself.
A pioneering feature of her practice is to introduce cutting-edge technologies at the core of her creative process. In capturing vicissitudinous interactions between Japanese inks of various colors, viscous fluid, and dry ice bubbles, she foregrounds her material sensitivity through tracing and magnifying minute movements of matter caressing and folding into each other. At the same time, a keen sense of Japanese aesthetics is at play, where notions of decorativeness, asymmetry and Wabi-sabi take flight in an arresting display of ephemera.
Tanjong Pagar - Singapore
Ikkan Art Gallery
Naoko Tosa
Genesis
10 January - 18 February 2017