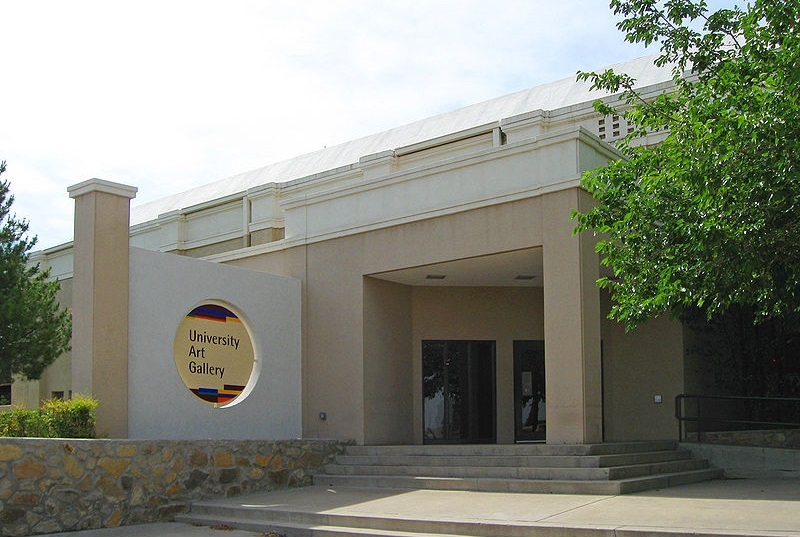 The University Art Gallery - New Mexico State University - invites proposals for solo, group, and curated exhibitions that explore the theme of place. All mediums are welcomed, and proposals may address either a portion of the gallery or the space in its entirety, which is 3,875 square feet and 364 running feet of display wall.
An Exhibition Review Board, made up of community members, arts professionals, and art faculty from New Mexico State University will review all submitted proposals in a two part process. Completing the initial proposal application is the first step in this review process. If accepted for round two, you will be asked to submit a more detailed proposal with a longer description of the project and additional supporting images.
Selected proposals will be exhibited from June 8-July 27, 2017. All exhibitions are staffed during the gallery's open hours to the public, five days a week, from Tuesday-Saturday, 10 am to 4 pm.
Artworks must arrive at the gallery by May 19, 2017, and will be shipped for return no later than August 3, 2017. Shipping costs for any exhibition can not exceed $500.00 USD round-trip, including materials. Any shipping cost which exceeds this amount must be covered by the guest curator(s) and/or participating artist(s).
Selected guest curator(s) and/or participating artist(s) will receive the full support and collaboration of the University Art Gallery's staff, particularly during installation. As part of the exhibition, the gallery will print all labels, wall materials, and publications, including but not limited to: postcards, posters, and banner(s). Selected guest curator(s) and participating artist(s) may be asked to visit the gallery, if funding allows.  
Submission Guidelines: This call for exhibition proposals is open to all interested persons domestically and internationally, including the students, faculty, and staff of New Mexico State University, the host institution. Step one of the application process is due on January 27, 2017 by 11:59 pm. To apply, please submit 3-5 images (jpg format, less than 5 mb each) of original artworks that support your proposal, a short bio paragraph, your contact information, and a $35 entry fee. All files should be numbered and named with the applicant's last name and first name, ie. LastNameFirstName1. All entries must be original and executed by the guest curator(s) or submitting artist(s). Incomplete and/or late entries will not be reviewed.
Info: https://uag.nmsu.edu/exhibition-proposal