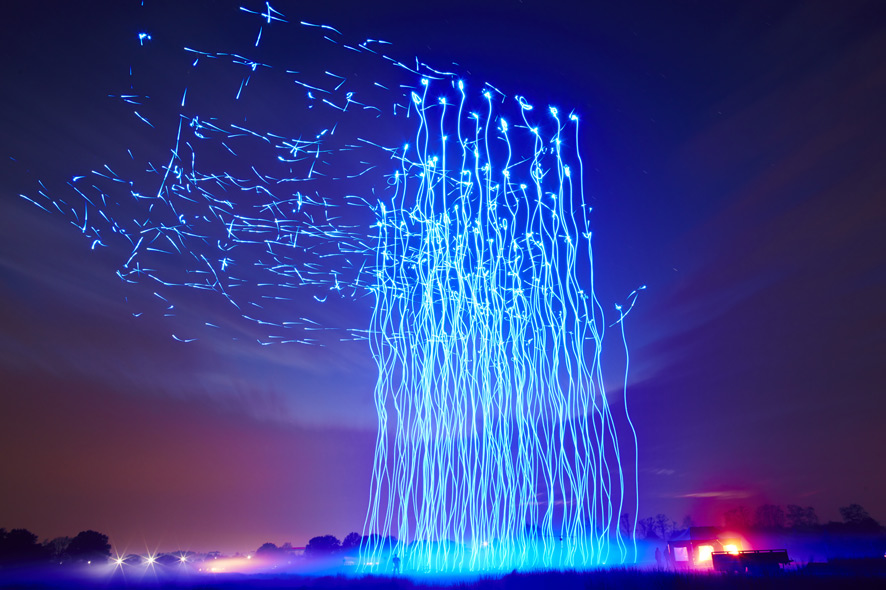 While the world still has its hands full dealing with the Digital Revolution and the cultural and social transformations and challenges that it's brought about, a young generation of scientists and creative engineers has set a course for new frontiers and is already at work amalgamating the disembodied world of digital data with the physical world of our bodies.
They're interconnecting bits and atoms in elementary form, fabricating new high-tech materials from natural substances. They're teaming up with artists and designers, employing the neurosciences and biotechnology, digital hardware & software, and bringing together old handicrafts traditions with 3-D printers and laser cutters.
With their unorthodox approaches and highly inspiring projects, they're not only blazing trails for new developments; they're also opening up completely new ways of looking at the role of science in our society and the interplay of technology and nature.
In close cooperation with Prof. Hiroshi Ishii of MIT Media Lab, the 2016 Ars Electronica Festival will be focusing on this field, one that's fascinating and challenging for art, technology and society in equal measure.
With his Tangible Media Group at the MIT Media Lab, Ishii has done pioneering work on the human-machine interface and thereby made a name for himself worldwide. His first high-profile appearance at Ars Electronica was in 1997. In the meantime, he and the staff of his lab have launched Radical Atoms, the next step in interlinking the digital and physical domains, and thus broaching a realm that goes far beyond the idea of an internet of things. The spectacular prototypes that have emerged from his lab are already milestones along the course of this new development.
RADICAL ATOMS and the alchemists of our time
2016 Ars Electronica Festival
September 8-12
Linz
Linz. Videos Documenting 35 Years of Ars Electronica Are Now Available Online