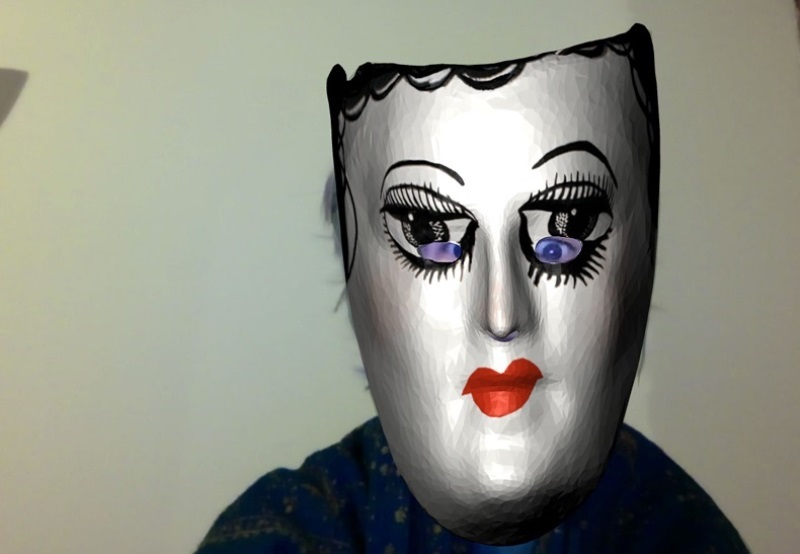 On February 5, 2016 the Link Art Center launched Dadaclub.online, an online archive and creative platform meant to celebrate the dada legacy in the centenary of dada's birth, that took place in Zurich on February 5, 1916. For a year, Dadaclub.online has been a place for uninterrupted experimentation, promoting the creative reuse of digital copies of original dada artworks. The platform offered 148 artworks, and had been visited 248,672 times: all these artworks are on show, alongside some dada originals kindly offered by Collezione Campiani. The exhibition is a unique opportunity to trace the relationship between the original artworks and the tributes paid by the participants in the project, thanks to a setup that will aggregate these tributes around the most perused originals, by artists like Man Ray, Marcel Duchamp, Paul Citroen, Lázló Moholy-Nagy, Hans Richter and Hannah Höch, and the covers of magazines like New York Dada, 391 and Le coer à barbe. Furthermore, a catalogue will be published by Link Editions, archiving the project in paper form.
Participating artists:

Annamaria Andrea, Myrto Amorgianou, Agam Andreas, Stefano Arduini, Johann Baron Lanteigne, Domenico Barra, Camilla Bassani, Fotis Begetis, Benjamin Berg, Volodymyr Bilyk, Jaspal Birdi, Vasiliki Biska, Oliwia Blawat, Michaël Systaime Borras, Valerio Buccino, John Bumstead, Giovanni Bonanno, Marco Cadioli, Renee Carmichael, Daniele Carrera, Giovanna Cerise, Cless, Sara Compagnoni, Di-Andre Caprice Davis, Ludovic Coutinho, George Crîngașu, Pier Giorgio De Pinto, Laura Alessandra D'Auria, Uğur Engin Deniz , Uwe, Heine Debrodt, Cara Delavignette, Geraldine Erman, Leandro Estrella, Bituur Esztreym, Haan-Yuu Feeng, Olga Fedorova, Ed Fornieles, Giovanni Fredi, Florian Freier, ȡoƞƞie Fɾedeɾicʞs, Letizia Galli, Fausto Gilberti, Simone Gilberti, Vedran Gligo, GrandLapin, GolemKlonVIII, Franziska Von Guten, Konstantin Guz, Yamada Hanako, Debora Hirsch, Annette Hünnekens, Kamilia Kard, Mert Keskin aka Haydiroket, Tyler Kline, Mark Klink, Nikolas Koroloff, Diana Kudryavtseva, Florian Kuhlmann, Lena Ightpre, Antonella Interisano, Thomas Israel, Chris Joseph, Rory Laycock, Inhye Lee, Jan Robert Leegte, Mateo Leone, Marco Lonati, Silvio Lorusso, Andrea Lucifero, Eva Macali, Raquel Meyers, Esther Miquel, Stephane Mroczkowski, Serg Nehaev, José Irion Neto, Rick Niebe, Od Niwr, Bianka Oravecz, Esteban Ottaso, Alice Palamenghi, Zaven Paré, Aleksandra Pieńkosz, Leonardo Pietrucci, PirateSheep, Dominik Podsiadly, Mitch Posada, Giulia Ravi Ravasi, Giulio Regosa, Romagnoli-Roletti, Elena Romenkova, Inti Romero, Ueli Sager, Mario Santamaria, Jerome Saint-Clair, Stefano Santulli, Heinz Kralle Schielmann , Myriam Solar, Giuseppe Spataro, Alysse Stepanian, Miron Tee, Andrea Terreni, Myriam Thyes, Thvnderkat (Juan Carlos Molina), Eugenio Tisselli, The Cool Couple, Paolo Visentini, Martin Vollenweider, Mariana Gomez Velasquez, Eric Vernhes, Vasily Zaitsev, Alessandro Zanetti, Albert Zaragoza Gas, Emiliano Zucchini.
Brescia
Spazio contemporanea
Dadaclub.online
March 25 – April 15, 2017