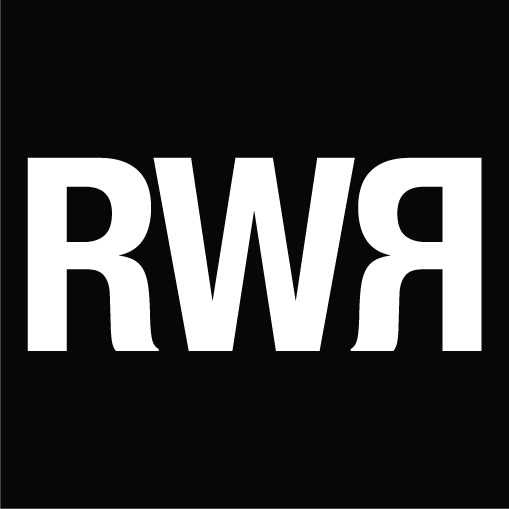 Cava de' Tirreni (Amalfi Coast, Italy)
dal 13 al 16 settembre 2011
3+1 giorni di workshop intensivo e visionario per esplorare le possibilità dell'ubiquitous publishing
Vuoi scoprire nuovi modelli di business, nuove forme di espressione, nuove possibilità per la cultura e la conoscienza?
Sei alla ricerca di nuovi strumenti di libertà per comunicare, esprimerti e diffondere i tuoi contenuti?
Vuoi scoprire cosa ci sarà dopo l'e-book partendo da possibilità offerte dal presente?
Vuoi, in sintesi, conoscere e appropriarti di quei nuovi modi di "scrittura sul mondo" che stanno trasformando corpi, architetture, oggetti e spazi in vere e proprie superfici di pubblicazione?
CLIK HERE TO DOWNLOAD THE FULL PROGRAM, DESCRIPTION AND CONDITIONS FOR PARTICIPATION
READ/WRITE REALITY (RWR) è un workshop intensivo e visionario ideato per esplorare pragmaticamente le possibilità tecniche, tecnologiche e metodologiche offerte dall'Ubiquitous Publishing.
4 giorni "hands-on and minds-on" in cui, creando un progetto editoriale dallo scratch fino alla pubblicazione del prodotto, i partecipanti apprenderanno metodologie, frame concettuali e tecniche che - come singoli, organizzazioni, imprese o gruppi - li metteranno in grado di usare le tecnologie ubique per abilitare nuove forme di comunicazione ed espressione, implementare nuovi business model, imparare nuovi modi attuare le proprie strategie e di osservarne gli effetti.
Fuori dal monitor, negli spazi della città, su corpi, oggetti e prodotti.
Il workshop si svolgerà dal 13 al 16 settempre 2011 a Cava de' Tirreni  presso l'Ostello "Borgo Scacciaventi", ex-convento del '500 appena ristrutturato, sito alle porte della  Costiera Amalfitana. 3+1 giorni di attività intense, discussioni visionarie, coinvolgenti pratiche hands-on, escursioni sul campo e produzione di contenuti, notti all'insegna di un' "ubiquitous movida" tutta da scoprire, ottimo cibo, vino e magnifici paesaggi a contatto con le tradizioni dell'Italia del Sud.
L'ultimo giorno, infine, un party di chiusura e un evento cittadino concluderano il workshop con la presentazione e l'esposizione dei risultati del lavoro in un prestigioso edificio di Cava de' Tirreni, alla presenza di importanti personalità del mondo accademico e della ricerca di fama internazionale.
A CHI SI RIVOLGE IL WORCKSHOP
Il RWR è particolarmente indirizzato a:
designer (interessati a conoscere, capire e usare le tecnologie ubique wishing to know)

comunicatori (interessati a capire e imparare come "portare" le informazioni digitali fuori dallo schermo: negli spazi metropolitani, nelle tasche della gente, su oggetti, nei loghi che attraversiamo tutti i giorni nella nostra vita quotidiana);

sviluppatori (interessati a imparare come costruire esperienze interattive ubique e coinvolgenti)

artisti, giornalisti, ricercatori, docenti (desiderosi di aggiungere le tecnologie ubique ai propri strumenti di espressione, informazione, conoscienza, educazione e metodologia di ricerca);

strategist (desiderosi di acquisire una conoscenza e una comprensione profonda per confrontarsi con il "next step" della comunicazione digitale).
LE PRINCIPALI TECNOLOGIE USATE

Phone, iPad, Android smartphones and tablets
location based, GPS, digital compass
accelerometers for gesture-based interactions
augmented reality: location-based, marker-based, computer vision based
mobile tagging: QRCode, barcodes
HTML5, CSS3, WebGL
multimedia of all sorts, 3D, 2D, sound, immersive sounds and visuals
projection mapping for architecture-based content and interaction
ISCRIZIONI
Le iscrizioni sono aperte fino al 20 agosto 2011 per un numero limitato di 35 persone: in allegato le informazioni di dettaglio, il programma completo dei 4 giorni e le condizioni di partecipazione.
ATTENZIONE! Se hai meno di 26 anni o più di 70, se sei un artista, uno studente, un ricercatore, un docente o un operatore del non-profit, scopri le agevolazioni e gli sconti: RWR per te avrà un prezzo speciale e scontatissimo!
INFO & CONTACT
Per iscrizioni e informazioni aggiuntive è possibile scrivere a: This email address is being protected from spambots. You need JavaScript enabled to view it.
Site: http://rwr.artisopensource.net/
CREDITS
RWR is a project by: FakePress and Art is Open Source
In collaboration with: Centro studi di Etnografia Digitale, Ninja Marketing, Ostello "Borgo Scacciaventi".
Supported by: LiberLiber, MELTINGPOT - Cantiere Creativo per la New Media Art, StoriaContinua.
More info at:
http://www.fakepress.it
http://www.etnografiadigitale.it
http://www.ninjamarketing.it
http://www.ostellocava.it
http://www.liberliber.it/
http://www.cantierecreativo.org/
http://www.storiacontinua.com/